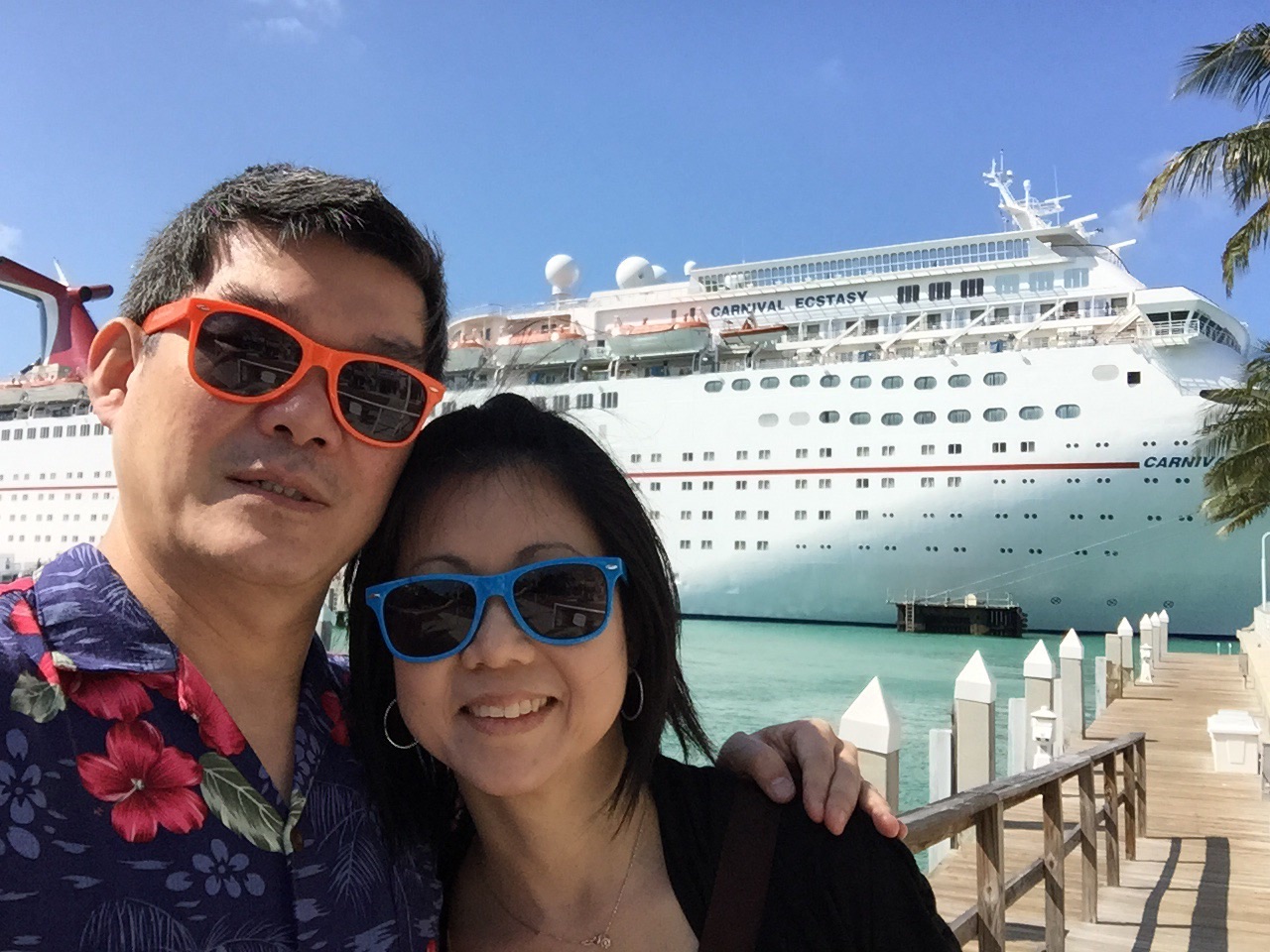 Prior to my enrollment into National University of Singapore (NUS) in 1990, I've desired to be a tent-maker in a third world. When I entered NUS, upon the invitation by a friend, I decided to join Campus Crusade for Christ because of its strong evangelism program. True enough, I benefited greatly from the evangelism and discipleship training programs. As I got more and more involved, I was also challenged to go for an overseas mission trip. Through various situation, the Lord led me to Japan in April 1991 and again in April 1992 (during the university holidays from April to June). With the completion of my studies in 1993, I took the step of entering full-time ministry in May. Again the Lord opened the way for me to Japan as a Short-Term International Staff at Nanzan University in Nagoya. The decision to commit to full-time ministry was a process that came with time. Moreover, I was also a product of the ministry. The one-year stint in Japan was a process of seeking and clarifying His will for him.

Upon the return from the one-year stint in Japan, with the blessings from my home church leaders, I joined the in-house staff-training course at Great Commission Training Centre of Campus Crusade for Christ. Being on staff with Campus Crusade, my responsibilities include interacting directly with student leaders in the area of discipleship and evangelism. In 1996, I was appointed the Campus Director (CD) at NUS. Then in 1999, I stepped down as CD of NUS and went into full-time seminary studies on Master of Arts in Biblical Studies, MA(BS) at East Asia School of Theology which I graduated on the 7th of June 2002.

On the 9th of June, the same year, my family was commissioned & dedicated by our home church, The Bible Church, Singapore, to be sent as missionaries serving with Campus Crusade for Christ, to work among the universities students in Japan. We're assigned to be on the campus ministry team which essentially is a ministry of evangelism and discipleship. On the 21st of June 2002, my family of 4 (with my wife & 2 children) finally set our foot on the Land of the Rising Sun for our first term of service of 4 years.

Been a Chinese born Singaporean serving in Japan, we have to first learn the Japanese language in order to minister more effectively to the local Japanese university students. Although we arrived on the 21st of June 2002, it wasn't until mid Mar of 2004 that I was officially assigned to the Tokyo Campus ministry. Starting from Apr 2005 (new academic year), I've been approached to help with providing leadership to the Tokyo Campus team.
Patrick


I met with a Crusade staff in my 2nd year in National University of Singapore who shared with me the Four Spiritual Laws. After I accepted Christ, I began to attend Campus Crusade's weekly Bible Study. I also had the opportunity to go on a mission trip to Nagoya, Japan during my final year in the university.

Upon graduation, I found work in the secular employment. The thought of joining full-time came in 1994. However, with lot of questions on my mind, I did not feel led by the Lord to go into full-time then. In 1996, I reconsidered the question again and God answered my questions and gave me the peace of mind and courage to step forward.

One main concern was the financial support as now I would have to raise my own salary. It is not easy to wait on God's faithfulness to provide but God gave me the assurance that my needs will be provided for. I finally committed myself to full-time ministry. That decision was not an easy one as family members and colleagues felt that I was wasting my talents and education. Questions like: "how to afford a house when married? why not wait till you retire?" and shaking of heads at me seemingly foolishness were not struggles that were easily ignored. In the midst of my struggles, God provided encouragement and assurance through friends and His grace.

I joined Singapore Campus Crusade for Christ in August 1996 and worked in the IT department at the National Office in order to smooth the transition and at the same time, to utilize my skills in IT to meet the needs in the office.

In 1997, I got married and a few months later, I joined the 1-year in-house training and was assigned to NUS for my field ministry.

In December 1998, I had my first child, Elisha (boy), followed by June 2000, my second child, Megumi(girl) and eventually in July 2003, our third child, Hitoshi(boy) was born in Tokyo, Japan during our first term here. Eversince the arrival of our first child, I have devoted myself to being a full-time home-maker, looking into the needs of the family and coming alongside with Patrick's ministry involvement in whatever capacity.
Estella